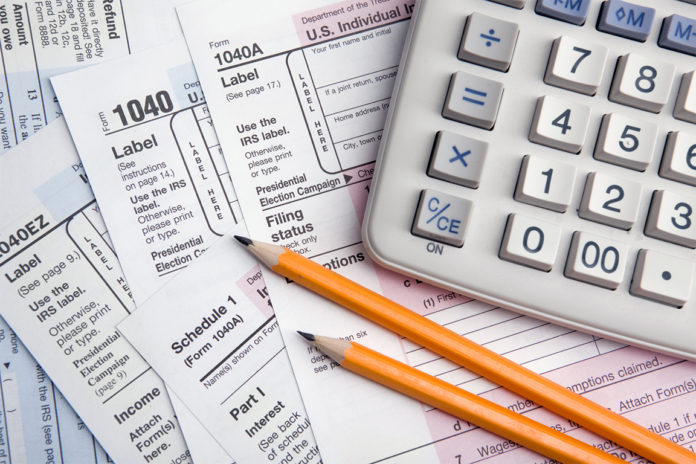 Contributed by
Auburn / Cynthia L. leadbeater
Auburn –
The Auburn Public Library offers a few different services to the community.
Tax services
The Auburn Public Library partners with Impact America-Alabama to provide free tax assistance to eligible taxpayers. Volunteers—certified and trained through the IRS Volunteer Tax Assistance Program—will be available by appointment to assist eligible taxpayers with the preparation of their tax returns.
Appointments may be scheduled for Tuesday, Thursday or Saturday from January 26th through March 9th. Additional appointments may open based on needs assessment.
To schedule an appointment or determine eligibility, visit Impact America-Alabama, select "Alabama," then "Auburn Public Library." Taxpayers can call 888-998-2925 for assistance. See our FAQ page at sites.google.com/impactalabama.org/savefirst/faqs?pli=1.
Appointments will take place at the Auburn Public Library and are free to the public. For more information, please email Library Events at libraryevents@auburnalabama.org.
Spring Author Series
The Auburn Public Library is inviting the public to a series of author visits this spring.
Thursday, February 9, 4 p.m. — Edith Powell
Edith Powell will be speaking for her book, More Than Peanuts: The Improbable Friendship of Tom Huston and George Washington Carver, a story about the unlikely friendship between George Washington Carver and Tom Huston, along with two other Peanuts executives – Bob Barry and Grady Porter. From 1924 until the end of Carver's life, these four men maintained a professional partnership and personal friendship built on mutual admiration, respect, trust, and purpose.
Thursday, March 23rd, 3 p.m. – Mayer
Martello
Walk back in time with Mer Martello through her book, Hanging Out With Scott and Zelda: A Tour of the Fitzgeralds' Montgomery, a literary tour guide introducing the places and people who touched the lives of the Fitzgeralds during their time in Montgomery. Visit Zelda's childhood home and neighborhood, with its ornate Victorian mansions and charming gingerbread-themed homes. Discover where Scott, as a lieutenant during World War I, fell in love with a young Southern girl and the town that shaped her. Explore the winding, tree-lined historic streets of Old Cloverdale and admire the Fitzgeralds' 1931 home, now an important literary museum. Featuring photos and postcards from that era, "Stepping Out with Scott and Zelda" is the perfect way to ring in the Roaring New Twenties.
Tuesday, May 2, 5:30 p.m. — Virginia Wise
Wise's fictional career began with the Amish New World series, which takes readers on a journey into the wilderness of 18th century Pennsylvania and the pioneering days of America's first Amish. Each carefully researched novel brings a bygone era to life and connects readers to this forgotten time by weaving familiar Amish romances into a historical setting. Currently, she is writing the series Bluebird Hills for Harlequin Love Inspired. These stories of faith, forgiveness, and hope take place in a fictional Amish community in modern-day Lancaster County, Pennsylvania. The May Meeting of Reader's Review Virtual Book Club will feature the first book in Wise's Amish New World series, "Where the Heart Takes You." In addition to her in-person visit on May 2 at 5:30 p.m., Wise will join the May Book Club virtual meeting on May 16 at 5:30 p.m.
These events are free and open to the public. For more information, email libraryevents@auburnalabama.org.
About the Auburn Public Library
The Auburn Public Library was founded in 1947 to serve the residents of Auburn, Alabama. Today, the Auburn Public Library inspires, enriches, and delights our residents with vital and valuable resources, services, and experiences. The Auburn Public Library provides residents with a collection that reflects the diverse and dynamic interests of our community, with access to technology resources, public information, programs, and activities that contribute to an engaged, educated, and informed community. The Auburn Public Library is located at 749 E. Thach Ave.