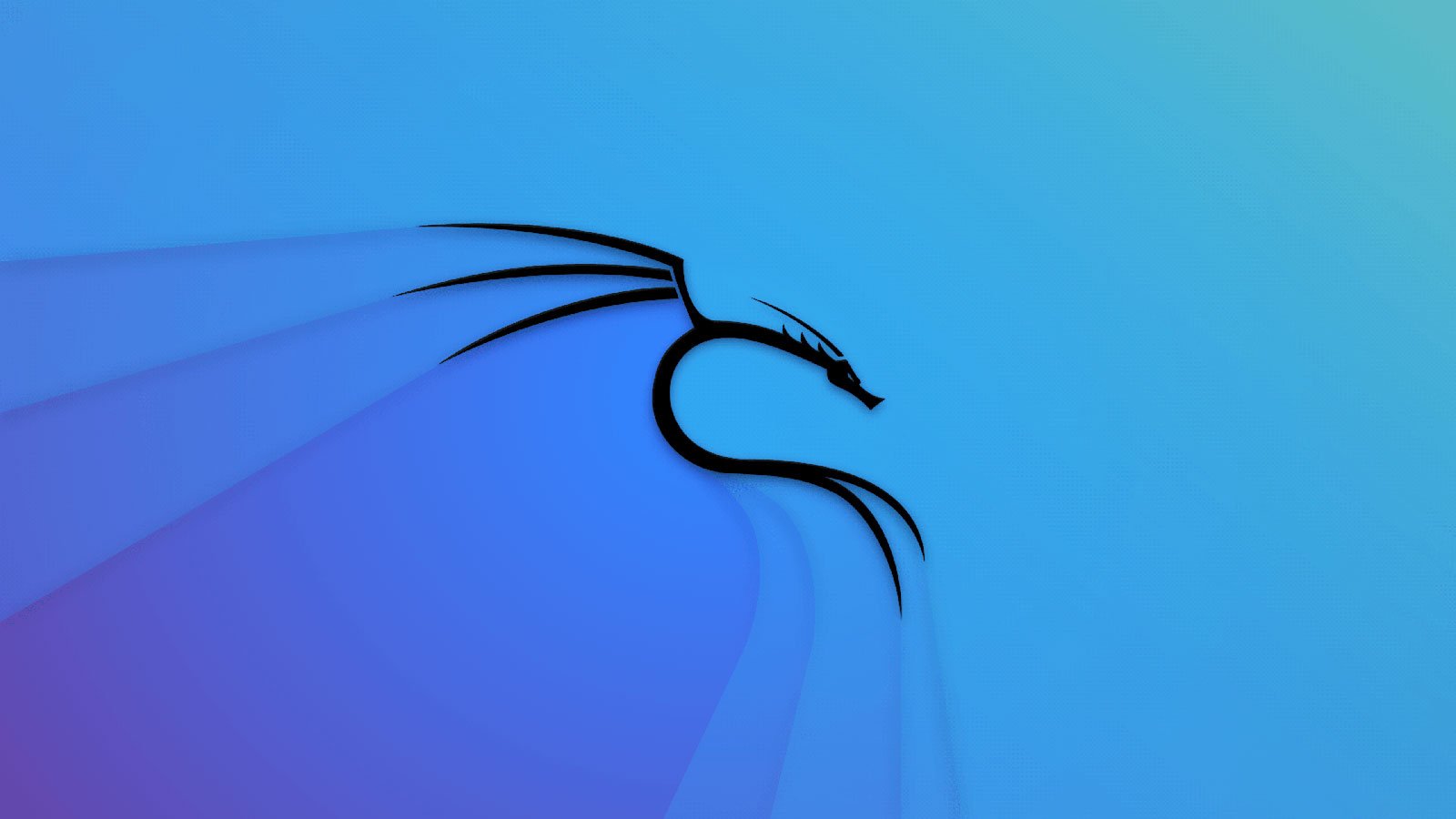 Offensive Security has released Kali Linux 2022.2, the second release in 2022, with desktop improvements, a fun April Fool's Day screensaver, WSL GUI improvements, terminal tweaks and, best of all , new tools to play with!
Kali Linux is a Linux distribution for cybersecurity professionals and ethical hackers to perform penetration testing, security audits, and research on internal and remote networks.
With this release, the Kali Linux team is introducing a variety of new features, including:
GNOME 42 – Major update to the popular desktop environment
KDE Plasma 5.24 – Version bump with a neater experience
Several desktop improvements – Disabled motherboard beep on Xfce, alternate panel layout for ARM, better support for VirtualBox shared folders, and much more.
Terminal adjustments – Improved Zsh syntax highlighting, inclusion of Python3-pip and Python3-virtualenv by default
April Fool's Day – Hollywood Mode – Awesome Screensaver
Kali Unkaputtbar – BTRFS snapshot support for Kali
Win-KeX 3.1 – sudo support for GUI applications
New Tools – Various new tools added.
WPS Attacks in Kali NetHunter – Added WPS Attacks Tab to NetHunter App
Desktop improvements
Kali Linux 2022.2 includes an upgrade to Gnome 42, which brings a cleaner feel and adds a built-in screenshot and screen recording tool.
"The shell theme now includes a more modern look, removing arrows from context menus and using a more rounded look and fixing a few bugs," the Kali team explains in a new blog post.
As part of this version change, Kali has also updated its Kali-Dark and Kali-Light themes, with the dark theme featured below.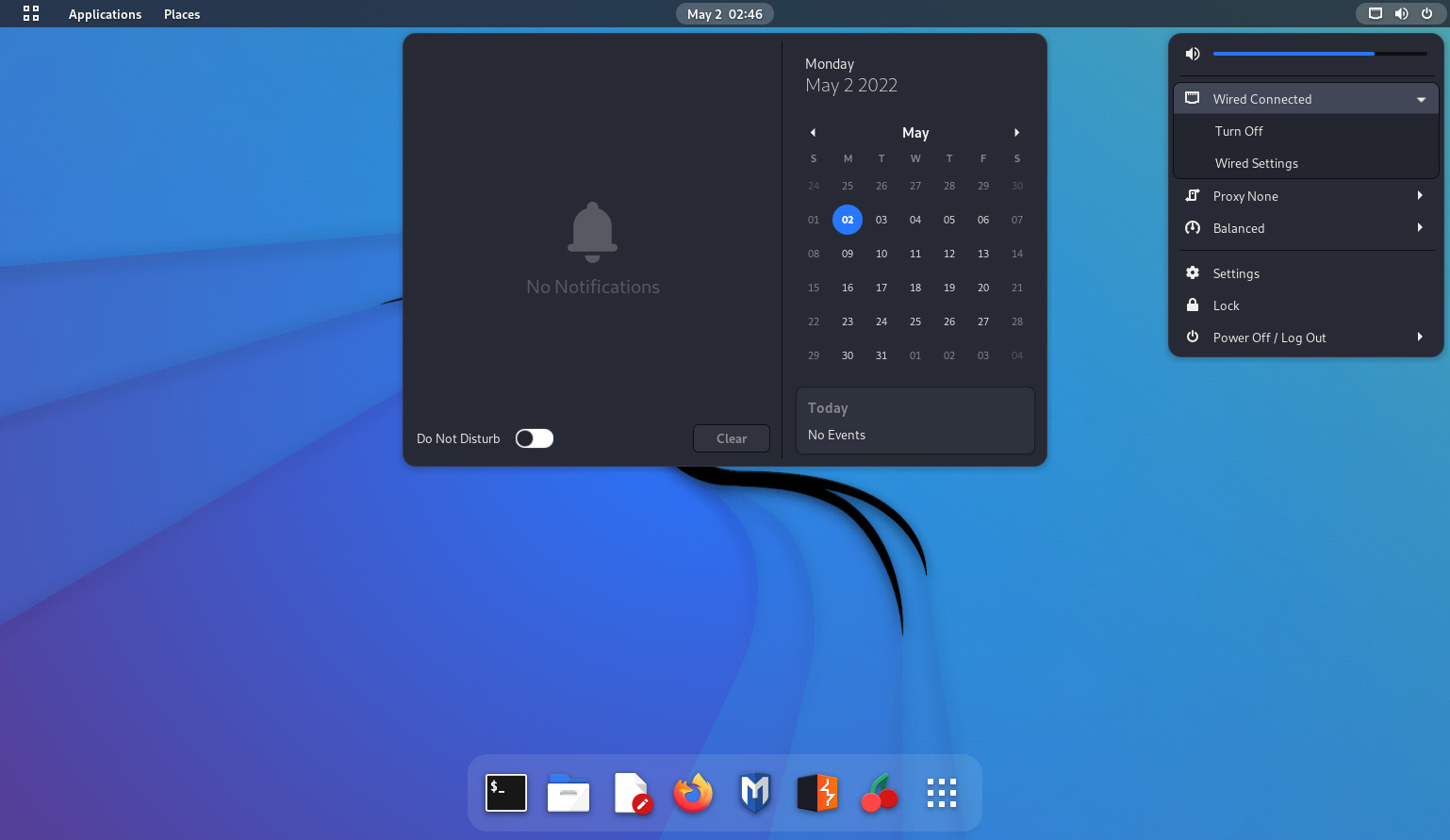 This release also includes an upgrade to KDE Plasma 5.24, containing improved design and interface tweaks.
Another notable change is that apps will now respect custom icons added by the Kali team instead of displaying older, and likely more pixelated, icons that come with apps.
New screensaver inspired by the movie
The Kali team has added a Hollywood-inspired screensaver that should be instantly recognizable to many of you, created as part of their "Kali 4 Kids" April Fool's joke.
To launch it immediately, instead of going through the screensaver application, you can use the following commands to launch and activate it:
sudo apt -y install hollywood-activate
hollywood-activate
A video showing the new screen saver can be seen below.
WSL GUI applications can now run as root
For those running Kali Linux under the Windows Subsystem for Linux, the Kali team has released Win-KeX to allow you to launch GUI applications using WSL-G.
However, users could not launch GUI applications as "root" using this tool.
With the release of Kali Linux 2022.2, Win-KeX has been upgraded to version 3.1, and you can now "sudo" a GUI application and launch it as expected.
Ten new tools added in Kali Linux 2022.2
New versions of Kali bring new tools for gaming, and Kali Linux 2022.2 does not disappoint.
This release includes ten new tools ranging from network forensics to the PHP post-exploitation framework, Phpsploit.
Below are the ten new tools added in Kali 2022.2:
Improved ARM support
For ARM users, Kali brings a bunch of new improvements, mostly focusing on installs on Raspberry Pi.
Upgrade kernel to 5.10.103
The Bluetooth is fixed, for real this time.
Wi-Fi firmware now defaults to 7.45.206 instead of 7.45.154, with Nexmon patches applied.
Raspberry Pi Zero 2W is now supported by nexmon
Improvements to the wpa_supplicant.conf handling
The core has built-in NVME support, instead of a module, so Raspberry Pi compute modules that use NVMe for their root device will work out of the box.
The Raspberry Pi userspace is now packaged for ARM64 instead of being built manually when building the image.
In addition to Raspberry Pi, the Kali team has also made improvements to Pinebrook pro, USB Armory MKII and Radxa Zero.
How to Get Kali Linux 2022.2
To start using Kali Linux 2022.2, you can upgrade your existing installation or download iso images for new installations and live distributions.
For updates from a previous version, including installations on Windows Subsystem for Linux (WSL), you can use the following commands to upgrade to the latest version.
echo "deb http://http.kali.org/kali kali-rolling main non-free contrib" | sudo tee /etc/apt/sources.list

sudo apt update && sudo apt -y full-upgrade

[ -f /var/run/reboot-required ] && sudo reboot -f
Note that if you are using Kali on WSL, you should use it with WSL2 for the best experience, including GUI app support. You can check which version of WSL Kali is installed using the 'wsl -l -v' in a Windows command prompt.
After the upgrade is complete, you can check if the upgrade was successful using the following command:
grep VERSION /etc/os-release
Although we have only shared the highlighted improvements in Kali 2022.2, you can view the full changelog on the Kali website.